Released in early 2019 by Stonemaier Games, Wingspan is considered an artistic blend of charm, and lightness but still no less thrilling. One of the most powerful board game phenomena worldwide. With the nomination for the prestigious Kennerspiel des Jahres award, and the game's record sell-out after it launched, the appeal of the gameplay is undisputed.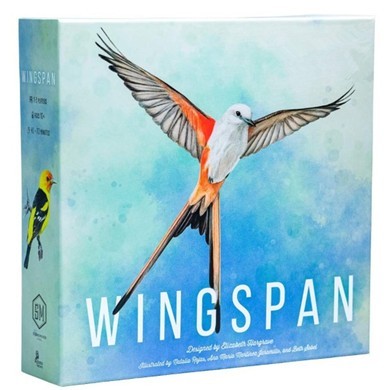 Production time: 2019

Number of players: 2 - 4

Age: 10+

Time: 60 minutes

Genre: Strategy
In Wingspan, you will play the role of ornithologist, trying to collect information and pictures about birds and nurture these birds to help them produce beautiful eggs. However, you will need to understand your birds to have the best plan to raise them, from their eating and living habits to their breeding habits, as well as the most ideal living conditions for each species.
After 4 rounds, the person with the most points wins!
The thing that makes you fall in love from the first second is the cool pastel main color that is so beautiful, it's too suitable to rock the heat of summer. In addition to beautiful glittering artwork, dice, and meticulously crafted tokens, the game also owns up to 200 species of birds that are illustrated and created extremely vividly, worthy of a must-try noble game for those who love to play. Gamers love beauty.
Indeed, Wingspan will be a great choice for you and your friends and family to relax and learn more about the secrets of wild nature.
Wingspan in about 3 minutes