There are not many games, or board games for that matter that everyone can play.
Kess is a Patented Board Game that even a newbie kid can learn to play in a few minutes. Because Kess is simplicity. There are no complex rules. No dice to throw, no spinners to spin, no hopping on one leg, no gigantic game set that needs half of your living room.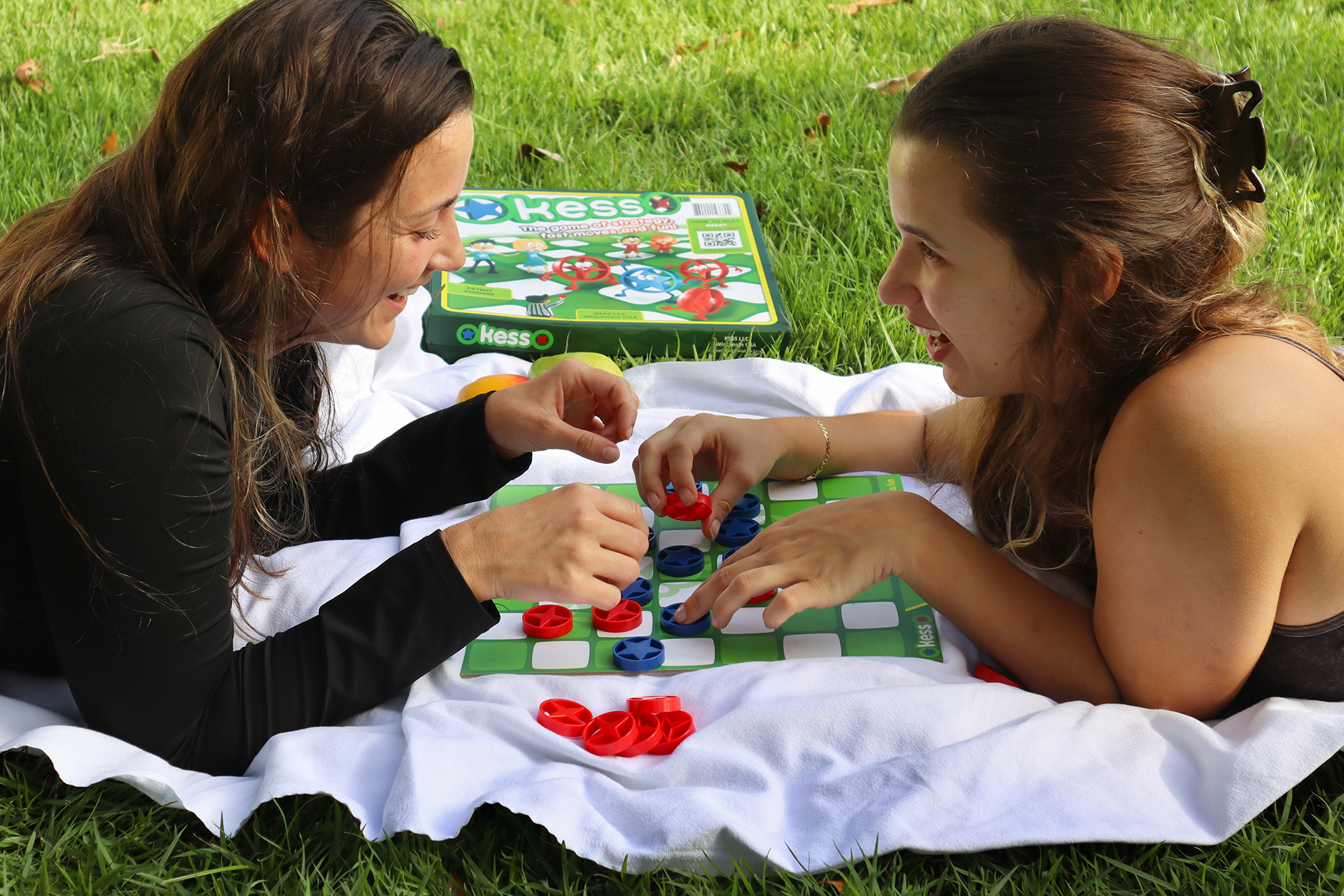 Kess is a game that the newbie can dive in head first and learn it in five minutes or less and have more fun than a rollercoaster at disneyland. Kess is also a game where a GrandMaster can enjoy his superior thinking skills and mental agility and dexterity and make mincemeat out of rivals.
Did you know that the Kess game was born in beautiful Wisconsin, the same state that invented the Ice Cream Sundae , the American Girl dolls, Kindergartens and the Supercomputer!
Kess is perhaps the most simple board game ever designed. Yet there are incredible depths of strategy and tactics possible in this game that would scare the pants off a Killer Whale. Want to test your skills ? Get yourself one of the few Kess Game sets we still have available.
And while you are waiting for your Kess Game to be shipped to you, download the FREE Digital Kess Game to your android phone and lock horns with another Kess player from some far away land, and see how you measure up! Trust me, you will be surprised at the depths of the game. Enough said, Jump in and experience Kess, it is like nothing you have ever seen.